Bicycle Accessories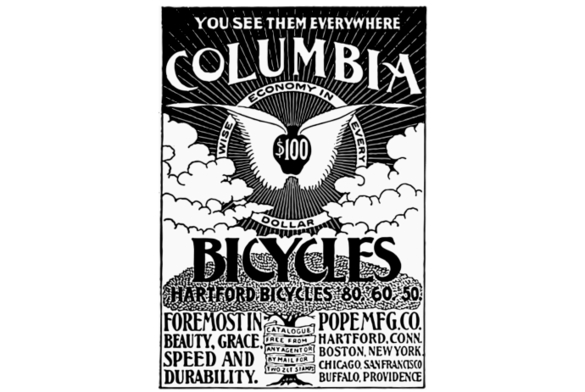 Some components, which are often optional accessories on sports bicycles, are standard features on utility bicycles to enhance their usefulness and comfort. Mudguards, or fenders, protect the cyclist and moving parts from spray when riding through wet areas and chainguards protect clothes from oil on the chain while preventing clothing from being caught between the chain and crankset teeth. Kick stands keep bicycles upright when parked, and bike locks deter theft. Front-mounted baskets, Luggage carriers, and panniers mounted above either or both wheels can be used to carry equipment or cargo. Pegs can be fastened to one, or both of the wheel hubs to either help the rider perform certain tricks, or allow a place for extra riders to stand, or rest.[citation needed] Parents sometimes add rear-mounted child seats, an auxiliary saddle fitted to the crossbar, or both to transport children.
Toe-clips and toestraps and clipless pedals help keep the foot locked in the proper pedal position and enable cyclists to pull and push the pedals. Technical accessories include cyclocomputers for measuring speed, distance, heart rate, GPS data etc. Other accessories include lights, reflectors, mirrors, water bottles and cages, and bell.
Bicycle helmets can reduce injury in the event of a collision or accident, and a suitable helmet is legally required of riders in many jurisdictions. Helmets may be classified as an accessory or as an item of clothing.
Bike trainers are used to enable cyclists to cycle while the bike remains stationary. They are frequently used to warm up before races or indoors when riding conditions are unfavorable.
Bicycles can also be fitted with a hitch to tow a trailer for carrying cargo, a child, or both.
A number of formal and industry standards exist for bicycle components to help make spare parts exchangeable and to maintain a minimum product safety.
The International Organization for Standardization (ISO) has a special technical committee for cycles, TC149, that has the following scope: "Standardization in the field of cycles, their components and accessories with particular reference to terminology, testing methods and requirements for performance and safety, and interchangeability."
The European Committee for Standardization (CEN) also has a specific Technical Committee, TC333, that defines European standards for cycles. Their mandate states that EN cycle standards shall harmonize with ISO standards. Some CEN cycle standards were developed before ISO published onward together their standards, leading to strong European influences in this area. European cycle standards tend to describe minimum safety requirements, while ISO standards have historically harmonized parts geometry.